SlapOS
SlapOS (Simple Language for Accounting and Provisioning Operating System) is an open source operating system for distributed cloud computing.
SlapOS (Simple Language for Accounting and Provisioning operating system) is a distributed, open source software platform for automating the deployment, accounting and billing of cloud computing services.
Virtualizing Network Functions: Could NFV Mean Network Nirvana?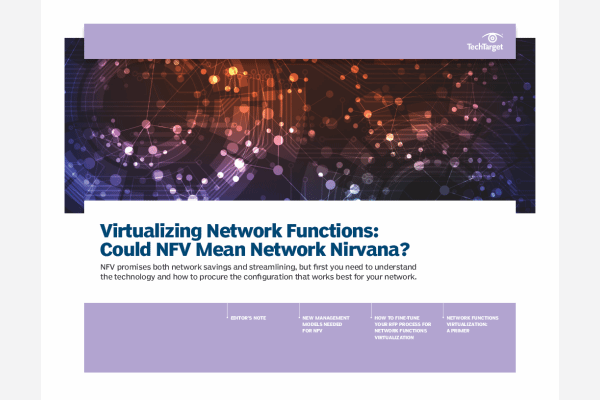 An exploration of Network Functions Virtualization (NFV) basics, covering how NFV fits into existing network systems, and how to procure the configuration that works best for your network.
By submitting your personal information, you agree to receive emails regarding relevant products and special offers from TechTarget and its partners. You also agree that your personal information may be transferred and processed in the United States, and that you have read and agree to the Terms of Use and the Privacy Policy.

With SlapOS, anyone can become a cloud provider and sell Software as a Service (SaaS), Platform as a Service (PaaS) or Infrastructure as a Service (IaaS). The provider can use their own hardware infrastructure and/or public, shared infrastructure.
A SlapOS cloud is composed of two components -- a SlapOS master and multiple SlapOS nodes. The SlapOS master is a representational state transfer (REST) web service that stores node configurations and assigns tasks to execute. The SlapOS nodes provide the actual computing resources required for the service.
Continue Reading About SlapOS
PRO+
Content
Find more PRO+ content and other member only offers, here.
ITKE asks:

Is SlapOS a good platform for handling cloud services billing?