automated provisioning definition
Automated provisioning, also called self-service provisioning, is the ability to deploy an information technology or telecommunications service by using pre-defined procedures that are carried out electronically without requiring human intervention.
SDN Basics for Service Providers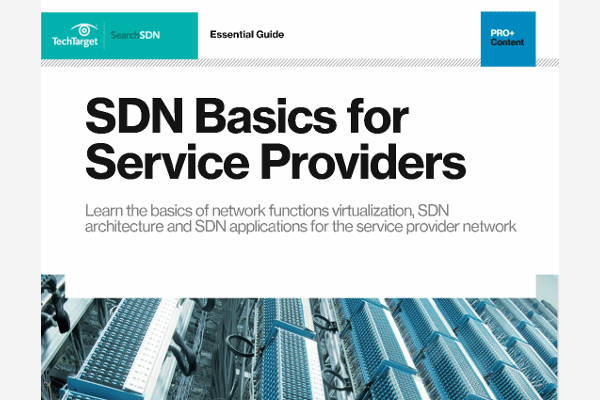 Before software-defined networking can be utilized to cut costs and increase network speed and flexibility, service providers have to understand the fundamentals first. Access this essential guide to learn SDN and NFV basics from terminology to technology choices and the challenges service providers face with SDN environments.
By submitting your email address, you agree to receive emails regarding relevant topic offers from TechTarget and its partners. You can withdraw your consent at any time. Contact TechTarget at 275 Grove Street, Newton, MA.
You also agree that your personal information may be transferred and processed in the United States, and that you have read and agree to the Terms of Use and the Privacy Policy.

The term provisioning, which originated in telecommunications, is the act of acquiring a service. In a traditional setting, provisioning is a manual process that requires the assistance of several people in several roles and involves multiple steps. It could take days or even weeks to move a request from the submission phase through the actual activation of service. Automating provisioning allows customers to set up and make changes to services themselves by using a Web browser or other client interface. It can provide a more efficient and rapid response to business requests and cut service activation or service change time down to hours or even minutes.
Automated provisioning is a type of policy-based management and provisioning rights can be granted on either a permissions-based or role-based basis. Once automated provisioning has been implemented, it is up to the service provider to ensure that operational processes are being followed and governance policies are not being circumvented.
See also: user account provisioning, virtual provisioning, employee self-service, storage provisioning
Dig Deeper on Cloud provisioning and planning
PRO+
Content
Find more PRO+ content and other member only offers, here.