cloud provisioning
Cloud provisioning is user account provisioning in a cloud environment: The user's authorization and settings are configured for  services and applications located remotely and delivered over the Internet.
Looking for something else?
TECHNOLOGIES
Cloud provisioning is the allocation of a cloud provider's resources to a customer.
Virtualizing Network Functions: Could NFV Mean Network Nirvana?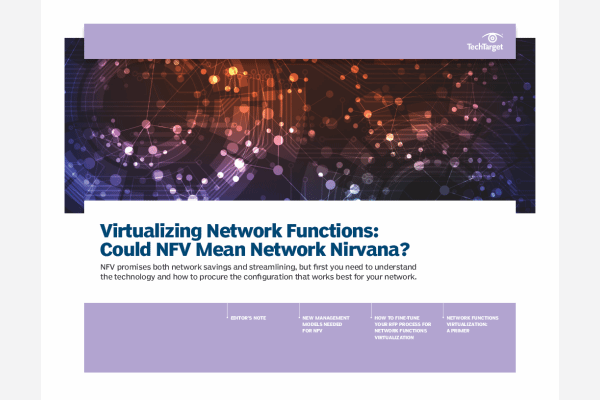 An exploration of Network Functions Virtualization (NFV) basics, covering how NFV fits into existing network systems, and how to procure the configuration that works best for your network.
By submitting your personal information, you agree to receive emails regarding relevant products and special offers from TechTarget and its partners. You also agree that your personal information may be transferred and processed in the United States, and that you have read and agree to the Terms of Use and the Privacy Policy.

When a cloud provider accepts a request from a customer, it must create the appropriate number of virtual machines (VMs) and allocate resources to support them. The process is conducted in several different ways: advance provisioning, dynamic provisioning and user self-provisioning. In this context, the term provisioning simply means " to provide."
With advance provisioning, the customer contracts with the provider for services and the provider prepares the appropriate resources in advance of start of service. The customer is charged a flat fee or is billed on a monthly basis.
With dynamic provisioning, the provider allocates more resources as they are needed and removes them when they are not. The customer is billed on a pay-per-use basis. When dynamic provisioning is used to create a hybrid cloud, it is sometimes referred to as cloud bursting.
With user self-provisioning (also known as cloud self-service), the customer purchases resources from the cloud provider through a web form, creating a customer account and paying for resources with a credit card. The provider's resources are available for customer use within hours, if not minutes.
Continue Reading About cloud provisioning
PRO+
Content
Find more PRO+ content and other member only offers, here.