What is This?

What is This? Close

What is This?

Sponsored Content is a special advertising section provided by IT vendors. It features educational content and interactive media aligned to the topics of this Web site.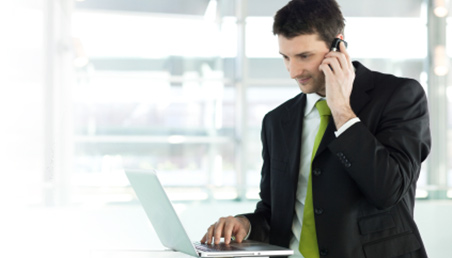 Helping VARs, MSPs and Service Providers Succeed With Cloud File Sync Solutions
End-user organizations of nearly any size, industry or business model need the ability to sync files between a wide variety of computing devices in real time, especially in environments requiring pervasive mobility. Delivering this anywhere, anytime capability means big opportunities for sales, profits and enhanced value to the customer for VARs and service providers.
Featured Video
Direct Tec's CEO shares how partnering with eFolder has given the IT consultancy greater control over clients' systems and quickly proven profitable.
Enterprise File Sync-and-Share: Customer Need-To-Knows
Learn more about the benefits—and risks—of consumer-grade cloud-based file sharing services.
In this informative white paper, discover a data management solution that allows managed service providers (MSPs) to build a cloud from the ground up, and offers simplicity, security, and ownership to ensure optimum reseller experience and strategy.

In this case study, Stacy Adams, CEO at Direct Tec, shares the company's partnership experience with a cloud provider that gives them direct customer control while offering customers the reliable, secure services they want from the cloud.

In this case study webcast, hear from Sean Tindall, Senior Network Engineer at Bulletproof Infotech, as he shares the organization's experience with a cloud partner that allowed flexibility and direct management as a storage host, and offered feedback to help maximize customer experience.