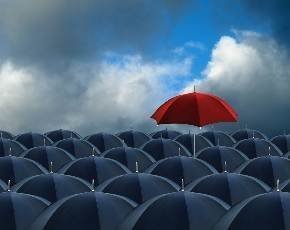 No one lives in a protective bubble. So as long as there are natural disasters and technical failures, customers will continue to regard disaster recovery (DR) and cloud-based Disaster Recovery as a Service (DRaaS) as valuable services. That means it's important for cloud providers to brush up on the latest DR tips, definitions and other resources to successfully enter the DRaaS provider market and remain competitive.
We've collected our most noteworthy resources on cloud-based DR in one convenient disaster recovery guide to answer all your questions and help you decide if launching a DRaaS offering is the right move for you.
For cloud providers looking to round out their product portfolios, embracing DRaaS may be a sensible way to expand the business model. Traditional DR services carry a heavy price tag -- often scaring off small and medium-sized businesses (SMBs) -- but DRaaS affords providers the opportunity to offer a less-expensive alternative for cost-conscious markets.
Before diving in headfirst, however, it's essential for providers to examine the potential customer base as well as possible challenges and partnership opportunities. This tip discusses how to avoid any potential pitfalls when developing a DRaaS offering -- a critical set of scenarios to identify because if done wrong, DRaaS offerings can tarnish a provider's reputation.
Are you down with the DRaaS lingo? Cloud providers considering adding DRaaS to their offerings need to add a long list of words to their vocabulary, and this article defines the essential terms necessary to achieve fluency. Also covered in this feature is useful insight into which type of DR solution is best suited for cloud.
Customers are demanding more resilient cloud services, and geographic information system (GIS) technology could answer that call by helping cloud providers proactively identify and minimize service disruptions. While most performance management systems can only see a problem after the network has been compromised, GIS can actually strengthen existing systems by providing notifications in advance of a developing threat and even predict its potential impact.
It's important for cloud providers to become more disciplined when it comes to virtual machine (VM) backups and data archiving. Doing so will help guarantee compliance with service-level agreements (SLAs) while also enabling providers to use this resilience as an opportunity to offer more premium offerings for customers seeking more in-depth DR services. It's important to ask yourself if your current VM backup strategy protects your infrastructure and adds value. This tip offers best practices that should be on every cloud provider's checklist when attempting to answer this question.
There is evidence that DRaaS is starting to catch the attention of SMBs, according to a 2012 TechTarget survey, Cloud Pulse, which asked IT professionals about their use of and attitudes toward public, private and hybrid cloud. When asked which DR services they were currently using, 69% of the IT pros said they were using the cloud to store resources and services, but kept these separate from their conventional backup data. Check out this slideshow to get more insight into customers' feelings towards cloud-based DR as well as other top cloud services.
Two service offerings in hot demand are cloud backup services and cloud DR services. Both allow managed service providers (MSPs) and channel partners to approach the cloud by using a hybrid model, which allows customers to adopt cloud services without getting rid of their on-premises investments. There are undoubtedly start-up costs MSPs will encounter when entering the cloud data protection services market, and in this excerpt from The Essentials Series: Protecting Client Data in the Cloud: A Channel Perspective, expert Ed Tittel explores any cost concerns MSPs and partners may have.
More DR definitions you should know