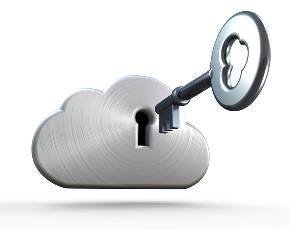 Security is one of the most important criteria enterprises take into account when choosing a cloud provider. Therefore, security-minded cloud providers can earn the role of trusted partners if they satisfy customers' cloud security needs. A cloud provider's business will grow quickly if it leads in transparency and security.
It is undeniable that enterprises hesitate to embrace cloud services because of potential security risks, posing a delicate situation for cloud providers to remediate. This learning guide will outline the major cloud security challenges providers face. It will also teach them how to put potential clients at ease and how a provider's leadership in cloud security can heighten their status in the market.
In this SearchCloudProvider.com guide, our contributors share their expertise on various business-related and technical cloud-security issues. This guide also includes an extensive Q&A with Bryan Doerr, chief technology officer of Savvis, who discusses in detail the cloud-computing security issues facing providers. This collection of resources arms cloud providers with valuable information about the cloud-security anxieties customers experience and what can be done to put their fears at ease -- giving cloud providers the edge they need to successfully maintain revenue and customer growth.
In order for cloud providers to get ahead in a competitive market, they must meet or exceed customers' expectations for cloud security. Unfortunately, the lack of official cloud-security standards makes this a daunting task for providers. Because security is such a high priority for enterprises, it is important to know how to reassure customers that providers are doing everything in their power to minimize the risks involved.
In this tip, you will find out what industry groups are doing to develop specifications for cloud-security standards, as well as what Cloud Security Alliance (CSA) is doing to encourage greater transparency about providers' individual approaches to security.
Migrating business applications and resources to the cloud can be stressful for enterprises when cloud providers cannot guarantee an acceptable level of security. Fortunately, however, there are partnership opportunities in the market to mitigate this problem.
In this news story, learn how cloud providers can use software-based security products to assure customers that cloud services can be as secure as enterprise internal networks.
When prospective customers shy away from adopting cloud services, it's typically because they are worried about harmful data leaks and access breaches. In order to reassure prospective customers that the cloud is a secure platform for their applications, providers must be direct and transparent about their security strategies.
In this Q&A with Bryan Doerr, chief technology officer of Savvis, you will uncover the specific security concerns customers grapple with when deciding whether to adopt cloud services as well as what providers can do to successfully relieve these fears.
Customers will not accept anything less than optimal security in the cloud. It's the job of corporate IT employees to be skeptical about all things "secure." That sets a high standard for cloud providers to reach and surpass.
In this tip, find out both what it takes for cloud providers to design a network with a security level as high as or higher than customers can provide for themselves on-premises and what steps are necessary in order to make this vision a reality.
With more and more businesses weighing the pros and cons of cloud sourcing, it is important for providers to win their trust by addressing any cloud security concerns they may have. Alleviating these anxieties can be a provider's most effective differentiator.
In this tip, contributor Zeus Kerravala discusses five points to cover when walking potential customers through common cloud-security concerns. The key is making enterprises feel more comfortable making the transition to the cloud.
The worst business strategy a provider could adopt is to avoid a prospective customer's cloud-security concerns. With cloud-security issues being discussed and debated so fiercely in the market, the failure to tackle these concerns head-on can be detrimental in convincing potential customers that the cloud is a safe venue for their applications.
In this tip, contributor Tom Nolle explains how cloud providers should take initiative when discussing the cloud's potential risks with customers. He also suggests how providers can demonstrate their commitment to providing a secure environment.